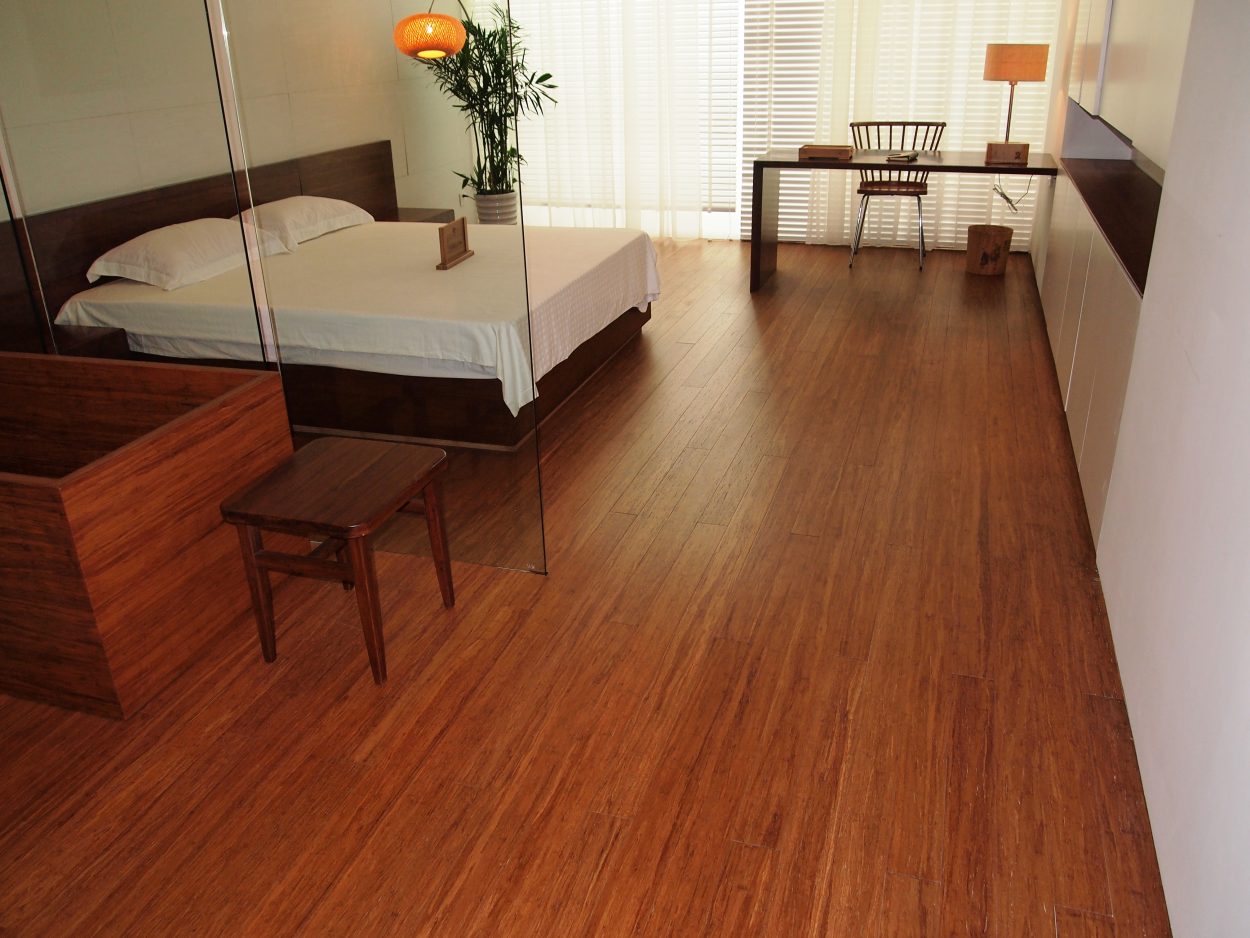 Bamboo
Thanks to distinct visuals, impressive durability, and a valuable price print, bamboo flooring is an eco-friendly flooring choice with benefits that everyone can appreciate. At Budget Flooring, Inc., we carry attractive styles from Shaw, US Floors, and Teragran that offer unique graining and exotic shades. For warm, rustic wood floors that capture natural beauty, bamboo offers a sustainability factor that cannot be ignored: After being cut down to produce flooring, bamboo trees regrow every three to five years! We truly can have the hardwood charm we love while ensuring our homes are environmentally-considerate.
Cork
When you're considering wood flooring options for your home, don't forget about eco-friendly cork flooring! Affordable, durable, and renewable, Budget Flooring, Inc. carries a fantastic selection of cork styles from top manufacturers like Shaw and Wicanders.
Did you know that manufacturing cork flooring products does not require chopping down cork oak trees? Since cork flooring is actually harvested from the bark, which grows back in three years, it's a sustainable product! Use cork flooring in your home for premium comfort, texture, visual interest, warmth, and excellent moisture resistance when it's sanded and prepared.